Located at (4500 m) to North - eastern district of Independencia province of Huaraz close to Cerro San Cristobal, we can move with the vehicle to the village Willcahuain then walk for 4 hours nature trails covered by vegetation, is a beautiful lagoon of crystal clear water like a water mirror reflecting the blue sky and the hills that surround it, a perfect place for adventure tourism and mystical.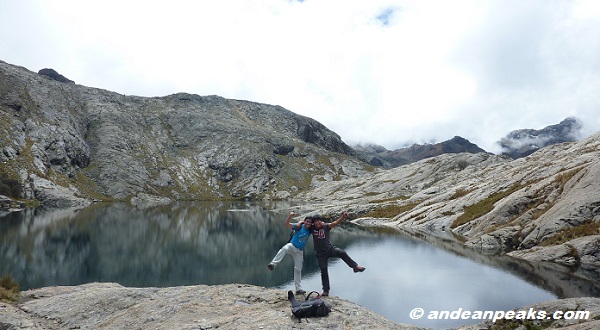 Likewise flowing waters give rise to Rio Monterrey.
Options after the Laguna Visit
Willkawain: "The House of Nieto" located about 7 km east of the District of Independence, (3500 m), in the Town Center of Paria. This archeological site belongs to Culture Recuay with reoccupation of the Wari (700-1000 ac) has a rectangular structure with overlapping platforms, divided into three floors, connected by passages have galleries, made ​​of large and small stones together with mortar or clay, has stairs and ramps, possibly was built cultists purposes.
Ichic Willkawain: Located 500 meters from Willkawain, consists of smaller buildings of truncated pyramidal shape with the same style of Willkawain and enclosures that have a single entry.