You are here: Home / Trekking / Climbing Nevado Chopicalqui
Climbing Nevado Chopicalqui

Duration: 04 days
Altitud: 6350 msnm
Route: Huaraz - Llanganuco - Curva de chopicalqui
Dificult: Moderate to difícult
Season: June - Augost
El Chopicalqui is the third Huascaran peak of the massif, located in the Cordillera Blanca, between the two peaks of the Huascaran and Contrahierbas, in the Yungay province. The trail inside the valley goes around the edge of the two beautiful, with emerald-like water lakes of Llanganuco: chinacocha (Female lake) and Orconcocha (Male Lake).
Program: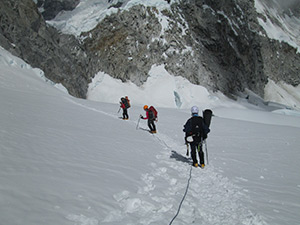 Day 01: Huaraz - Base Camp(4430m) – Moraine Camp(4900m)
From Huaraz we will go to the second curve of the Portachuelo del Llanganuco pass, going through the Callejon de Huaylas until Yungay, before heading East of Huaraz.
Then, we will reach the Llanganuco Valley where we will be able to observe two lakes with emerald-like water: Chinancocha and Orconcocha. We will start our hike passing through the Quenuales forest, before reaching a ridge and continuing until we reach Campo Morrena where we will spend the night. Approx. 4 to 5 hours.

Day 02: Moraine Camp - High Camp(5350m)
We will start the hike by crossing several moraines until we reach the glacier. Then, we will start the journey up to the 5380m point where we will set up camp. Approx. 4 hours.


Day 03: High Camp - Summit (6350m) - Moraine Camp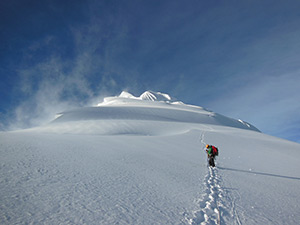 We will start our hike at 1 am, ascending until we reach the ridge, before continuing onto the first wall (50m, 50-60°) and then the second wall (60m, 50-65°) (please note that the inclination varies every year). We will climb to the top where great mountain views will await us. Later, we will descend to Campo Morrena. Approx. 5 to 6 hour hike.


Day 04: Moraine Camp - Huaraz
On the last day, we will descend to the curve, where our ride will be waiting for us to return to Huaraz. Approx. 3 to 4 hours.


Include:



Entrance fee to the Huascarán National Park, US$25.00 per person
Transfer hotel/busstation – Huaraz in Hotel
Peruvian Local Guide
Cook (s)
Porter (for climbing part)
Private transportation Huaraz/according to the program/Huaraz
Complete meals during the trek program and climbing program
Kitchen/dinning tent
Cooking equipment
Collective technical equipment
Toilette tent
Tents for 2 Person
Not include:
Travel accident and health insurance
Transfer/bus station/Hotel – Lima
Transfer airport/hotel/airport – Lima
Nights Hotel in Lima / Double room with breakfast included
City touring Lima
Hotel In Huaraz,according to the program 2 nights. Double room with breakfast included
Bus ticket Huaraz/Lima, executive service in public bus-Movil Tours or Cruz del Sur
Donkey drivers
Donkeys
Horse(in case of emergency,for trekking parts)
Travel luggage and Travel cancellation insurance
Not mentioned food and beverages
Personal Spending
Personal camping and climbing equipment (sleeping bag, climbing boots, crampons, ice axe, gaiters, harness, snow glasses, appropriate clothes, personal medicines, etc.)
Tips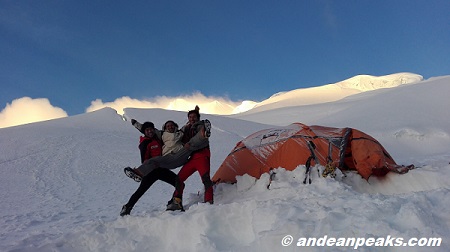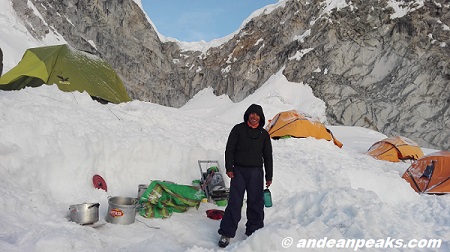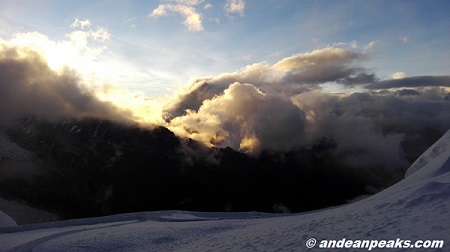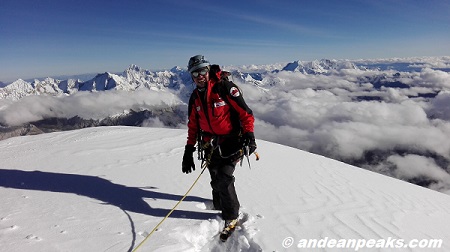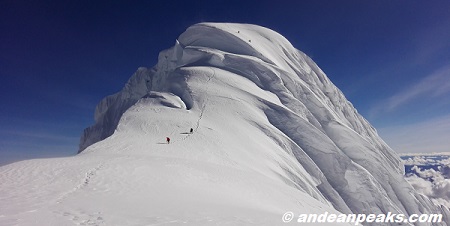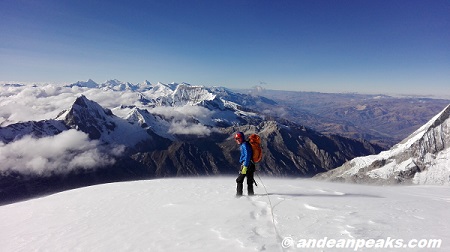 Octavio Salazar & Eloy Salazar
Mountain Guide - Tour Operator
AGMP/UIAGM

E-mail: office@andeanpeaks.com


Av. Inter Oceanica 1567, Nueva Florida
Huaraz - Perú
Copyright © 2023 Andean Peaks S.A.C. All Rights Reserved | Site by INDEX.pe