Esta aqui: Inicio / Trekking / Climbing Cerro Austria
Climbing Cerro Austria 5300 m.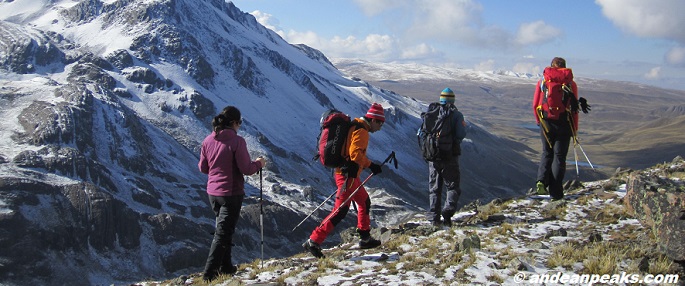 Duration: 02 days
Altitud: 5300msnm
Route: La Paz - Base Camp (Lake Tuni) - Summit Cerro Austria
Dificult: Easy
Season: All Year
The hill is located in Austria massif Condoriri. This spectacular massif is located about 40 km of Peace and is one of the most visited in the Cordillera Real.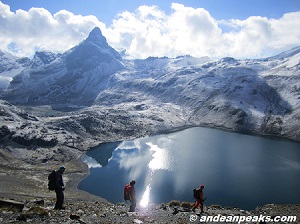 Program:
01 Day: La Paz - Lake Tuni
We start from La Paz early in the morning along the main road towards Lake Titicaca with the transport,then begin our walk towards the lagoon Tuni.
Our trek takes us 3 hours aprox.
02 Day: Ascent - Summit Cerro Austria (5300 m) - Base Camp (Lake Tuni) - La Paz
We started the climb at 4 am by a zig zag path then pass through a rocky stretch, descent to Lake Tuni and return to la Paz in transport . 4-5 hrs aprox.


Include:



Transfer airport/hotel/airport – La Paz
Hotel In La Paz,according to the program 2 nights. Double room with breakfast included
Peruvian Local Guide
Cook (s)
Porter (for climbing part)
Donkey drivers
Donkeys
Private transportation La Paz/according to the program/La paz
Complete meals during the trek program and climbing program
Kitchen/dinning tent
Cooking equipment
Collective technical equipment
Toilette tent
Tents for 2 Person
Not include:
Travel accident and health insurance
City touring La Paz
Horse(in case of emergency,for trekking parts)
Travel luggage and Travel cancellation insurance
Not mentioned food and beverages
Personal Spending
Personal camping and climbing equipment (sleeping bag, climbing boots, crampons, ice axe, gaiters, harness, snow glasses, appropriate clothes, personal medicines, etc.)
Tips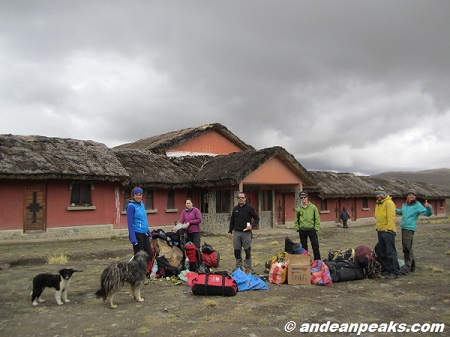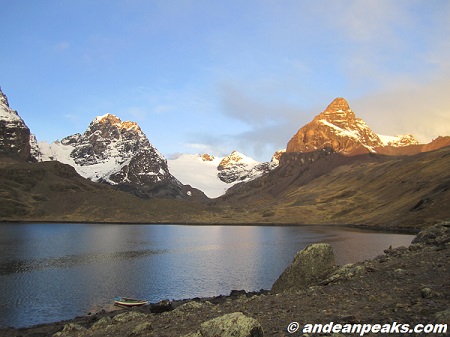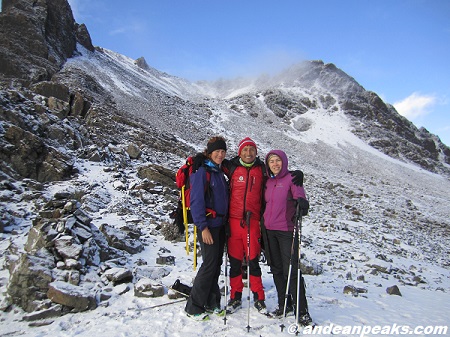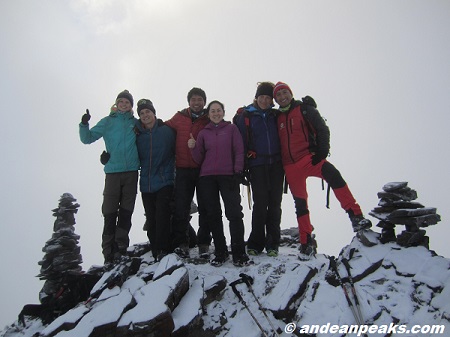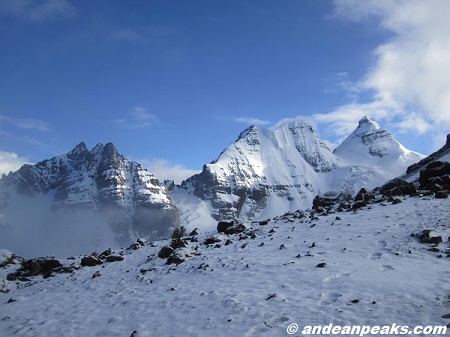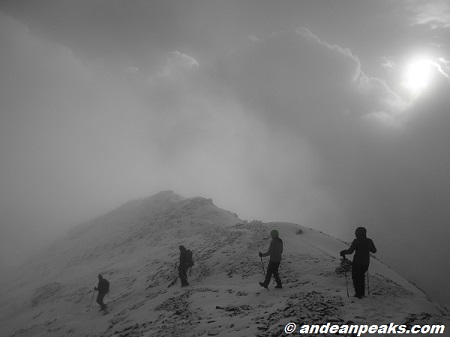 Octavio Salazar & Eloy Salazar
Guia de alta Montaña - Tour Operator
AGMP/UIAGM

E-mail: office@andeanpeaks.com


Av. Inter Oceanica 1567, Nueva Florida
Huaraz - Perú
Copyright © 2023 Andean Peaks S.A.C. All Rights Reserved | Site by INDEX.pe